Sherrilyn Kenyon returns with the next addictive novel in her globally bestselling Dark-Hunter series . . .
There is nothing in the universe the cursed dragon, Falcyn, hates more than humanity . . . and in particular, Greek humans. In a war he wanted no part of, they systematically destroyed everything he'd ever cared for. Now he lies in seclusion, away from the world and waits for the day when evolution will finally rid him of the human vermin.
Medea was born the granddaughter of the Greek god Apollo, and among the first of his people that he cursed to die. But she will not let anyone rule her life. Not even her notorious grandfather. And when Apollo sends a new plague to destroy what remains of her people, she refuses to standby and watch him take everything she loves from her again.
This time, she knows of a secret weapon that can stop the ancient god and his army of demons. Once and for all. However, said device is in the hands of a dragon who wants nothing to do with politics, the gods, humanity, demons or Greek Apollites. And especially not her. He is the immovable object.
When Apollo makes a strategic move that backfires, he forces Falcyn back into play. Now Medea either has the weapon she needs to save her people, or she's unleashed total Armageddon. If she can't find some way to control the dragon before it's too late, Falcyn will be an even worse plague on the world than the one Apollo has set loose. But how can anyone control a demonic dragon whose sole birthright is total destruction?

Hello once more, dear book fans. We're back on familiar ground now with one of my (and i'm sure yours as well) favourite genres. Yep, you got it, the (in)famous  PNR. And this review concerns an equally well known book an author. It's no surprise to some of you that Sherrilyn Kenyon is an old beloved of mine.  Same goes for the New Work bestseller "Dark Hunters" series, which has reached an impressive number of books (28 so far, with the 29th expected to appear on the shelves in summer 2018)
Right now, i'll start raving about the last book in the series, a.k.a. "Dragonsworn". *stares in adoration at the cover*. Since we're talking about so many epic books, i'll try my best not to spoil it for you, eager fans, who have no yet managed to read all 28 bundles of goodness.
The couple this time is made out of a very sexy and grumpy dragon and the very tough cookie who happens to be a granddaughter of Apollo.
Yes, that Apollo.
Ladies and gentlemen, i give you *drum noises* Falcyn and Medea.
Let me start by saying that i have a very huge, very weak spot for dragons. And we just happen to have a red dragon right here, with a grumpy, sullen attitude and a heart of gold.
The book starts pretty slow if you happen to be the impatient type of reader, but catches up pretty fast in the second half where i was bouncing like an overeager kid on the edge of my chair in my haste to find out what was bound to happen in the next page (i think i also fried my kindle this time, but God, was it worth it).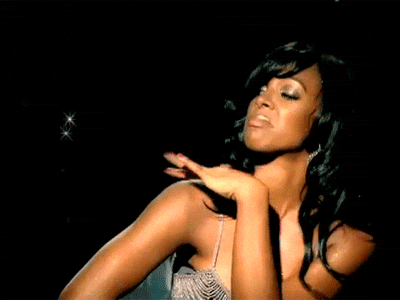 We have everything you might want in a story. We have a kickass heroine i utterly approve of (most of you probably caught up pretty fast that i have an inborn distaste for weak-willed females as MCs), we have snark, we have funny moments and excitement as far as the plot line is concerned and of course, in the usual Sherrilyn Kenyon fashion, we get some long-awaited questions answered and some brand new questions to BE answered in the next books to the delight and impatience of all concerned
Mainly me, obsessed (#veryproud) fan that i am; cue in the above gif.
To be blunt, these two characters rocked. They didn't accept any crap from anybody, they gave as good as they got and there were some pretty fiery sparks going on in this book, if you catch my meaning *hint, hint below*
OK, that was pretty obvious and kind of impossible not to catch my meaning, So, if you don't have this book quite yet, well then, pounce on the internet and make sure to hit that Buy button to the delight of everyone concerned because it.is.worth.it. And if you haven't yet reached the 28th book, then shame on you, fellow book reader. How else would you know what will happen with this awesome couple, adorable grumpy dragon included?
Or even the very interesting hints about Urian, Apollymi and others? We even get to see our favorite villain again, well, certainly mine, because Morgen le Fey does the job very well.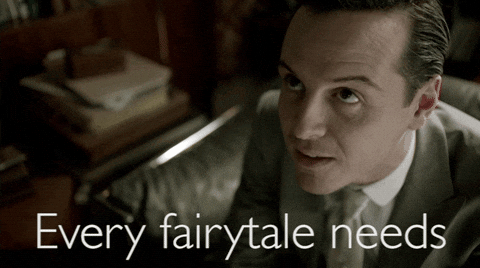 So make sure to put your paws on the latest book in the Dark Hunters series. That is, if you like your men scorching hot and with emotional wounds that only a tough and kickass heroine can heal.
And i have a hunch you kinda do.
A big THANK YOU to Piatkus Books for providing me this book for review.
You can buy with a click on the links bellow :

SaveSave
SaveSave