'Eloisa James is extraordinary' People Magazine
'Nothing gets me to a bookstore faster than Eloisa James' Julia Quinn
WILDE in Love
Eloisa James
Published 31st October 2017
Paperback Original | £8.99
The first book in Eloisa James's dazzling new series set in the Georgian period glows with her trademark wit and sexy charm-and introduces a large, eccentric family. Things are about to get Wilde . . .
Lord Alaric Wilde, son of the Duke of Lindow, is the most celebrated man in England, revered for his dangerous adventures and rakish good looks.
Arriving home from years abroad, he has no idea of his own celebrity until his boat is met by mobs of screaming ladies. Alaric escapes to his father's castle, but just as he grasps that he's not only famous but notorious, he encounters the very private, very witty, Miss Willa Ffynche.
Willa presents the façade of a serene young lady to the world. Her love of books and bawdy jokes is purely for the delight of her intimate friends. She wants nothing to do with a man whose private life is splashed over every newspaper.
Alaric has never met a woman he wanted for his own . . . until he meets Willa. He's never lost a battle. But a spirited woman like Willa isn't going to make it easy . . .
A New York Times bestseller many times over, Eloisa James lives in New York City, where she is a Shakespeare professor (with an M.Phil. from Oxford). She is also the mother of two children and, in a particularly delicious irony for a romance writer, is married to a genuine Italian knight.
Spoiler Free Review.
Ladies, grab a cup of tea, lit a candle and ask Mother Nature for some rain, because this is the perfect book for a rainy weekend .
Wilde in Love was for me, one of those books that I just needed to read. Sweet, well written and great dialogue  are the ingredients of Wilde in love. One of the things I loved the most about this book was the fact that Alaric and Willa were so different and you could see it in the chemistry between them that  was absolutely  sizzling, even if Willa declared she was unimpressed by him. I liked the secondary characters , especially Alaric's family , which were a big part in the story and I hope we will get a book with them too, soon.
Willa and Alaric are one of those pair that they just don't want to follow the rules of society, they are both sassy and smart and they love to push their buttons .And I loved it!I think that was the best part in the book.
Another thing that I enjoyed while reading Wilde in love was Willa, which was in my opinion , a very strong character. She had a voice, an opinion , a rebellious heart . She made me wish   I had a friend like her!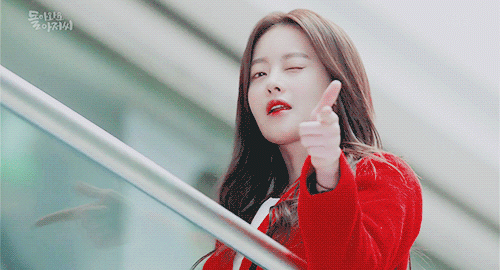 And let's not forget Alaric and his pursuit of  Willa. He didn't give up, even if Willa wasn't impressed by him . She intrigued him at first because she couldn't care less about his famous status between the ladies , but after he gets to know more about her, her intelligence and wit are a key factor  of his attraction to her.
And did I mention he writes books? About him and his travels.And now he is a celebrity with the ladies. And now I want to read his books too! I wonder if I write a book about my boring life …will that land me Johnny Deep or Brad Pitt? They're both single now. Just saying.
If you like a  slow burn romance, with strong characters and lots of funny moments, this is the perfect book for you.
So please give Eloisa James the crown because she got me hooked on her new  series with a lovely story and great characters  and Wilde in love was a book I couldn't put down ,except to make another cup of tea.
A big thank you to Piatkus Books and Eloisa James  for Wilde in Love .
I really enjoyed reading it!
My rating : 4 Bites