Book Blurb:
"A scorching forbidden love threatens to tear a rift through the Black Dagger Brotherhood in J. R. Ward's newest novel in the #1 New York Times bestselling series.
Xcor, leader of the Band of Bastards, convicted of treason against the Blind King, is facing a brutal interrogation and torturous death at the hands of the Black Dagger Brotherhood. Yet after a life marked by cruelty and evil deeds, he accepts his soldier's fate, his sole regret the loss of a sacred female who was never his: the Chosen Layla.
Layla alone knows the truth that will save Xcor's life. But revealing his sacrifice and his hidden heritage will expose them both and destroy everything Layla holds dear—even her role of mother to her precious young. Torn between love and loyalty, she must summon the courage to stand up against the only family she has for the only man she will ever love. Yet even if Xcor is somehow granted a reprieve, he and Layla would have to confront a graver challenge: bridging the chasm that divides their worlds without paving the way for a future of even greater war, desolation, and death.
As a dangerous old enemy returns to Caldwell, and the identity of a new deity is revealed, nothing is certain or safe in the world of the Black Dagger Brotherhood, not even true love . . . or destinies that have long seemed set in stone."
Le Review:
ANNNDDDD we're back, dear followers with another PNR book (the undersigned has a majestic love for this genre, as some cough *all* cough of you might have noticed from my raving reviews).
This time I will once more be suffocating you with another J.R. Ward gem.
.
..
…
Yea, most of you aren't even surprised anymore considering my undying love for this author and all of her books.
The Chosen is the 15th (when did time pass by so fast that I didn't notice that 15 -fifteen!-
 novels were already out?) book in the Black Dagger Brotherhood series, with another book coming out on the shelves in early April next year.
This is Xcor and Layla's story and trust me, "Book with Fangs" followers, it was long overdue. Never mind that Xcor was an A class bastard and that for some reason I have a very fluttering heart when I read about charming and hot bad boys.
No worries, tho.
We do get some redeeming going on. I repeat, we have the redeeming factor.
Obviously, you don't get to read only about our recent couple. In usual Ward fashion, we get to know about the other characters as well and how they are dealing with things. To be honest I would have liked for this book to be more about the main couple and less about the rest. Sure, I do want to know how my other favorite couples or soon to be/in-the-making favorite couples are faring, but beggars can't be choosers.
Good thing is, Layla and Xcor were already well into pink and hearts land at the beginning of this book. And just so you know, i got over Layla's minor treachery pretty fast.
It wasn't even that bad in the first place.
Maybe.
*SPOILER ALERT*
Yea, I know you love-hate these parts of my reviews.
And my spoiler rant this time is about Qhuinn.
Bro…
Bruh…
You need therapy, hon. That is NOT the way one acts with the mother of his kids while in the same room with said kids. Are you out of your everloving mind?!
We're so done Qhuinn.
I swear this was the last straw. The damn delusional idiot pulled a gun on Layla (who obviously happens to be the mum of his kids), shoot said gun in the very damn house in which his kids were staying (and other children) and then proceeded to pretend his daughter was air because she happened to look just like her mommy and he had to act like a pissed of 10 year old rather than the 30 year old he really is.
Just check this out:
"Because you're not going to mother my young anymore. You're out of a job."
She recoiled with indignation. "What say you? I am their mahmen. I—"
"Not anymore you're not."
There was a heartbeat of silence, and then her voice exploded from her. "You can't—you can't take Lyric and Rhamp … you can't take them away from me! I'm their mahmen! I have rights—"
"No, you don't. You have consorted with the enemy. You have committed treason. And you are going to be lucky to come out of this alive—not that I give a damn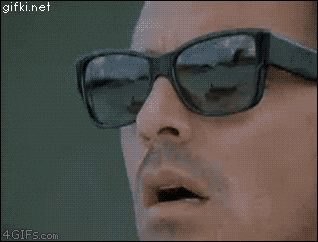 whether you live or die. The only thing I care about is that you never see those young again—"
No.
Just no.
Qhuinn dear, I demote you. And just for the record, after this stunt, you're the one who shouldn't be allowed near your kids anymore.
Ever.
Note: Good job Blay for not tolerating his bullshit.
*END OF SPOILERS*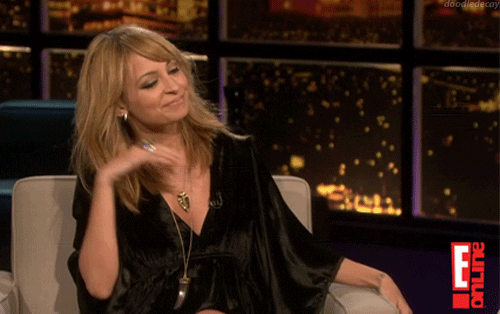 And just so you can see what a nice person i am, here's another excerpt from chapter 1 in case the previous spoiler was not enough for you greedy readers:
"From out of memory, an image came unto his mind and took his breath away. It was of a tall, slender female in the white robing of the Scribe Virgin's sacred Chosen. Her blond hair waved down over her shoulders and trailed off at her hips on a gentle breeze, and her eyes were the color of jade, her smile a benediction he had done naught to deserve.
The Chosen Layla was what had changed everything for him, recasting the Brotherhood from target to tolerable, from enemy to co–existable tenant in the world."
Isn't that sweet as hell?
I would have really loved to have the book focused more on this couple, but i did get my worthy share of angst and romance and action. We also need more bad guys for the next books.
But no rush.
And on a final, ending note, how the hell can that damn mansion hold so many people? Well, it's a blessing they have enough space, but considering the way things are going, I don't predict this will be the case for much longer."
Poor building is already overcrowded.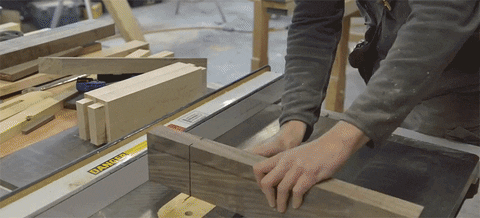 Well, good thing Home Depot has over 2000 locations.
Problem solved in case future peanuts will arrive.
Thank you Piatkus Books for this book you sent me.
You can buy THE CHOSEN with a CLICK HERE
SaveSave