Her beginning may be our end…
Deep in the humid swamps of the Mississippi bayou, a mysterious, half-wild child is dragged just in time from the murky waters. She has no memories, no family and is covered in strange markings, the meaning of which no one is able to decipher. Adopted by the policeman who rescued her, Luce Boudrou follows him into the force, determined to prove herself in the eyes of those who are still suspicious.
However, there's more of a battle ahead than Luce could possibly imagine. She may be an orphan without a past, but no one – including Luce herself – could ever be prepared for the truth of her dark, powerful destiny…
Brand new urban fantasy series by Hailey Edwards, bestselling author of the Gemini and Black Dog series. Perfect for fans of Jennifer Estep, Darynda Jones and Ilona Andrews.
Thought i switched to romantic suspense and abandoned my eternal kink for PNR and UF?
Well, you were wrong.
We're right back at the very beginning, meaning back to my never-dying pleasure: the Urban Fantasy genre.
This goodie novel introduces us to Luce Boudrou, a touch chick who was found in a swamp as a child and who also had the luck of being adopted by the police guy who stumbled upon her.
Well… at least she didn't get lost in the system and bounced back and forth between foster homes for years, so that's a great improvement.
Important Note: i tend to squeak when i uncover a precious little UF gem of a novel. Just like a monkey.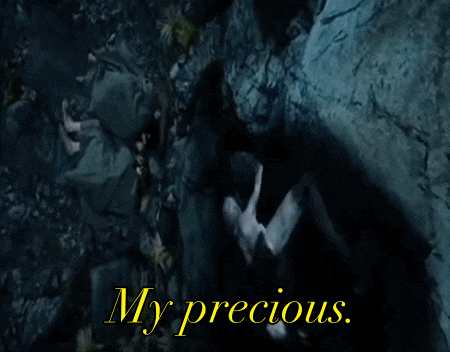 I squeaked this time as well.
Like Smeagol more like it.
Ahamz.
So our girl decides to follow in her adoptive daddy's footsteps and join the police force. We have quite the backstory and a slow buildup (but me likey, folks) – and if you happen not to like it, start liking it asap (you can take that as a terrorist threat). *inner eternal UF fanatic shaking a threatening fist at the blog readers*
As the book starts, we have our girl working on a missing persons case with a lead just popping up which brings her back to the very place her own story began years back.
Meaning the delightful swamp.
Well, personally i'm the type of person who is of the opinion that: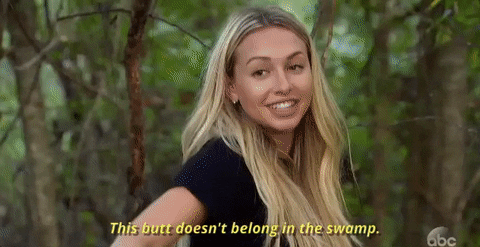 But oh well, mosquito and gator land, here we come.
Plus, the writing is amazeballs!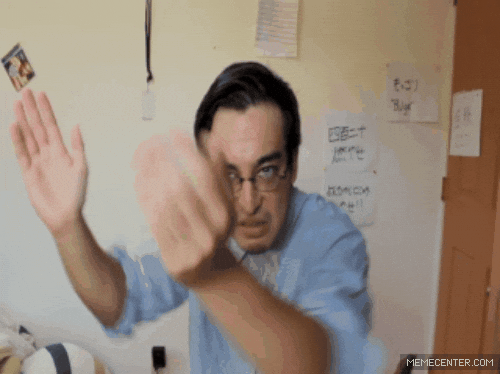 It really is.
We get a very obvious hint that the missus is definitely something other than human from the very beginning – 'cause UF book – but the delightful Hailey Edwards keeps us on our toes to the very end. And speaking about this awesome author, some of you might know her from reading her equally epic series "Black Dog" and "Gemini", but if you haven't, you know what to start next after reading "Bayou Born".
Or before.
Or during.
Or all three combined.
If you're heavy on romance, tho, and ONLY on romance, then walk away, lovies, cause this book is not for you. The focus is mostly  – as with 99.9% of Urban Fantasy books – on world and character building. There is a hint of romance or at least the possibility of one, but for that i guess that you'll have to wait for the next novel in the "Foundling Series".
So with all these being said, this book gets the following delightful rating from me:
Lots of hugs, thanks, pagan sacrifices and bows to Piatkus for this awesome book.
Oh, and as an ending note.
All hail Urban Fantasy!
With love,
A Very Avid Minion
Thank you, Piatkus Books.