New York Times and USA Today bestselling author Katee Robert delivers the next book in her sizzling O'Malleys family series, hailed as "The Godfather meets Romeo & Juliet." FORBIDDEN PROMISES features Sloan O'Malley and her mysterious new next-door neighbor, Jude MacNamara.
Some lines should never be crossed . . . not even for love.
Sloan O'Malley just left her entire world behind-her family, her wealth, and even her real name. For the first time in her life, she's free. She can live the "normal" life she's always wanted. A life without fear. But there's nothing safe about her intensely sexy next-door neighbor.
Jude MacNamara has no room for innocence in his life. Only revenge. Still, he's never been able to walk away from the forbidden, and Sloan–who is every inch of pure, mouthwatering temptation–has forbidden written all over her. Only after it's way too late does he discover the real danger: claiming Sloan as his puts a target on her back. To protect her, Jude is willing risk everything . . . and to hell with the consequences.
So dear followers, next up we have  another book review for you! *drum noises*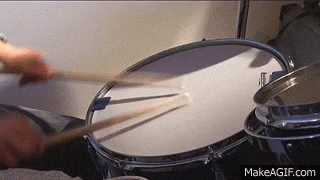 Yep, you guessed it. Another pretty gem, and by that I of course mean a contemporary romance book review!
To be more exact, we have this:
Σ(°ロ°)
(⊙_⊙)
My body is ready.
*cough cough* Moving on. Fourth book in the O'Malley's series, last one out on the shelves for everyone joy and enjoyment. Now, if you happen to be a Mob romance fan like moi, you will definitely love this book. If you happen not be a Mafia fan, you might still love this book just as much since the whole mob deals are a touch lighter as far as this couple's story is concerned.
First things first, while this book can well be read as a standalone, I highly recommend that you also try the other books in the series (in order of course, you savages) for a higher enjoyment. Plus, you won't regret it once you see the smoking hot guys involved.
Trust me on this one, ladies.
I simply adored Jude, the badass hitman. But that's me with a very huge weak spot for ice-cold assassins with the occasional tolerable standards as far as killing innocents is concerned. And his social skills happen to be on par with those of an infantile llama. For people not fans of Animal Planet, llamas either hate you, ignore you or spit at you.
BUT! I still like Jude and Sloan was the perfect match for him despite everything. Plus… Sloan is the quiet type so that clicked pretty well. And she h
ad the guts to flip the bird to all her Mafia family drama and be independent elsewhere.
I mean sure, all things considered, Jude might not seem like the most likeable, cute, next-door neighbour in the beginning and he does have this very debatable habit of using people for his end game, but, hey, what MacNamara doesn't?
Wait… SPOILER ALERT he's the last living one…
No matter, I foresee some tiny versions of him in the near future with Sloan avidly involved in that plan, so that's partially taken care of as far as I am concerned.
Oh, and did I mention that we also have the head of the Russian Mob involved? What more do you want from life when you have a guy named Dmitri Romanov which also happens to be the head of the New York Russian Mafia?
.
.
.
That's just my inner demon talking, her and her strange fascination with anything Russian, especially if it involves hitmen or the mob.
Let's just wrap up my bookish ramblings and say that this book doesn't disappoint in either drama, smexy levels or hot characters.
And who can blame poor Sloan for not being able to keep her determined, little hands off her very hot alpha neighbour?
I sure as hell don't.
Next book in the series is going to hit the shelves in November this year, so guard your piggy banks for the release day.
A big thank you to Piatkus for sending me this book.
 signing off…
SaveSave
SaveSaveSaveSave